What a great way to kick off our pathfinder series with Ryan trail-blazing a critical topic for us as we took a deeper dive into the question of labour and care in teaching and learning.
Thank you to Ryan for taking us to this complex and challenging place right "out the gate". Here are the slides for our class agenda last week.
With Ryan prompting us to think together, we spoke about invisible labor, the complexity of multiple kinds of "gaps", as well as the resulting dynamics of the time-rich vs. time-poor, and the important difference between the overworked vs. the overworker.
And we also touched upon the intersectionality of care work, who has more care on their plate, who has less, and the cultural/societal reasons for these imbalances.
Thanks to the pandemic (and the resulting tech-pivot boom), it is now widely understood that we can work from home. This might bring us a kind of flexibility that we have previously yearned for. But the creeping undertow also accompanying this new world is that we now struggle to be able to see when we can leave our work behind. We struggle to know or assert when we can experience the quietude and sanctuary of "home" without being infringed upon. Home should be a place of refuge, so we can think and replenish and nuture what is meaningful and beautiful in our personal lives.
Have we lost, or even given up, our right to separate our work from our home lives? In a way, our "caring gap" conversation was a bit like lifting the veil on everyday truths, as we laid bare the problematic and misunderstood expectations we have all set to course in this late-capitalist market-driven context of the pandemic.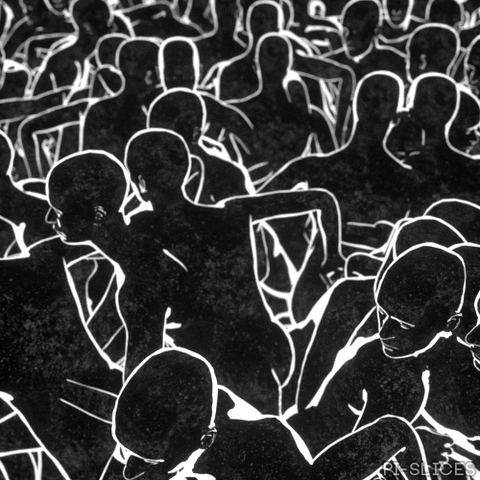 And yet, the rat race continues in Academia – the publish-or-perish outlook, the university "rankings", the summative assessments, teaching to the test, proctored (surveilled) examinations, and the prestige game. We must step back and think, what is eduction really for? Does it deliver on it's promise (in terms of wage labor, or even more lofty goals…like the pursuit of happiness, democracy and freedom)? Ryan's pathfinder exploration got to the heart of this matter, and set to course a difficult set of questions. Our tour of the pandemic time (and imaging the post-pandemic university) is off to a sound start. As we move forward in our discussions, it will be interesting to see what factors play into these tensions, and ways we might imagine counter-moves to the problematic trends (i.e in small ways – like pedagogy and community building – or in big ways – like institutional reform, policy, and new laws).
What is next?
We are lucky to have a follow up set of readings and thinking that will pick up on the big questions that Ryan dropped. Amber will set a new path for us which might entail looking more closely at our teaching and learning culture. Next week, we start to consider our theme of digital citizenship and digital wellbeing.
Please read:
–Intentionally Equitable Hospitality in Hybrid Video Dialogue: The context of virtually connecting by Maha Bali, Autumm Caines, Rebecca J. Hogue, Helen J. Dewaard, Christian Friedrich, eLearn Magazine, May 2019.
And please "surf" this collection, to discover community building protocols:
-Bali, M., Zamora, M, & Caines, A. et al. (2020). Community Building Online Activities [open resource for teaching]. OneHE Global
In addition, as always, we invite you to synthesize the threads of our "Net Mirror: The Post-Pandemic University" line-of- thinking through small creative acts. Remember the invitation to write tiny tales, and play around with the Daily Create prompts. Prof. Levine has shared with all of you a great post to encourage you all in developing a daily (creative) habit! Be sure to tweet your "daily creates", and include them in your weekly blogs as well.
I am excited our work together. Thanks for the inspiration.
I sincerely look forward to our new pathway for next week!
Sincerely,
Dr. Zamora